Group Administrator
Join Group
Invite Others to Join
Group Overview
This group was started on September 16th, 2011 and currently has:
RSS Feeds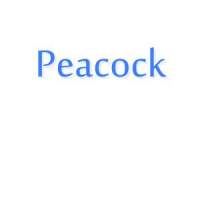 About This Group

Welcome to the Peacock Group Gallery . . Fine Art Photography and Paintings . all media and forms of creative expression are welcome .
The species are:
* Indian Peafowl . Pavo cristatus . a resident breeder in South Asia.
The peacock is designated as the national bird of India and the provincial bird of Punjab, (a state in NW India). The Indian Peafowl is the most beautiful among the peacock species.
* Green Peafowl . Pavo muticus . Breeds from Burma east to Java
In Hinduism, the Peacock is associated with Saraswati, a deity representing benevolence, patience, kindness, compassion and knowledge. Peacock is also the mount of Hindu God of war Murugan. Similar to Saraswati, the Peacock is associated with Kwan-yin in Asian spirituality. Kwan-yin (or Quan Yin) is also an emblem of love, compassionate watchfulness, good-will, nurturing, and kind-heartedness. Legend tells us she chose to remain a mortal even though she could be immortal because she wished to stay behind and aid humanity in their spiritual evolution.
Murugan
In Greco-Roman mythology the Peacock is identified with the goddess Hera (Juno). The eyes upon the peacock's tail comes from Argus whose hundred eyes were placed upon the peacock's feathers by the goddess in memory of his role as the guard of Io, a lover of Zeus that Hera had punished. The eyes are said to symbolize the vault of heaven and the 'eyes' of the stars.
In Babylonia and Persia the Peacock is seen as a guardian to royalty, and is often seen in engravings upon the thrones of royalty.