This contest is over. Click here to view the winners!
Contest Rules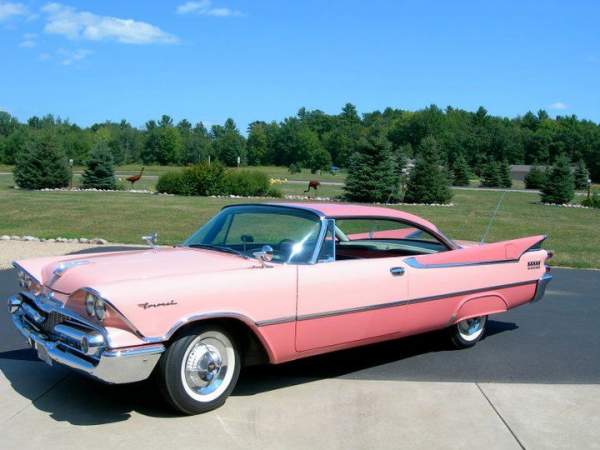 This contest is for PAINTERS ONLY, no drawings, sketches, or photos allowed. Using your brushes or other hand held artists' tools, come up with some beautiful spring paintings. Things greening up, flowers starting to bloom, bushes in bud and florals, blooms opening or fully opened with flowers paintings. There can be more to your work than just flowers, such as landscaping with brick and stone, water features, fountains, or anything that looks 'Springy'. No Photoshop or other enhancing programs allowed. Paintings must be yours, original, and full color. No black and white or monochrome or sepia images accepted. Give it your best shot and best of luck to all who enter this fun contest. Winners will be featured in a special area of our homepage once the contest is over and winners are chosen. Winners will be chosen by you peers, as only FAA members can vote. Have some fun with this one and 'think spring'! My example is getting out your collector car after taking out of winter storage!
Submission Rules
Each participant may submit 1 image.
Voting Rules
1) You must be a member of Pixels.com in order to cast votes in this contest. Your account must have been active at least 30 days prior to the start of the contest in order to vote.
2) You may only vote once per image.
3) You may vote for as many images as you like... but only once for any given image.
Contest Timeline
Status: This contest is over.
Submissions Begin
Wednesday, January 29th, 2020 - 2:55 AM
Submissions End / Voting Begins
Wednesday, February 5th, 2020 - 2:55 AM
Voting Ends / Prizes Awarded
Wednesday, February 12th, 2020 - 2:55 AM
Current Time (Eastern United States)
Monday, February 24th, 2020 - 7:57 PM
Contest Prizes
This contest will be awarding the following prizes:
1st Place:
special feature on WFS homepage
2nd Place:
special feature on WFS homepage
3rd Place:
special feature on WFS homepage