This contest is over. Click here to view the winners!
Contest Rules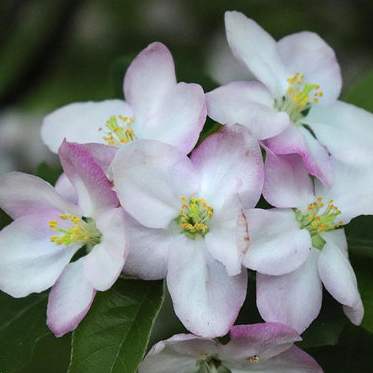 The time change, as well as the lengthening of days, are a sure sign that the seasons are changing. WINTER is giving way to SPRING. So that means it's time for a new logo for our Midwest America Photography Group. Share your best photographs of SPRING captured in one of the 12 states in MIDWEST AMERICA. The winning image will be the group logo through MAY. PLEASE read the rules below

RULES:

1. The image must have been captured in one of the 12 MIDWEST STATES -- Michigan, Ohio, Indiana, Wisconsin, Illinois, Minnesota, Iowa, Missouri, North Dakota, South Dakota, Nebraska and Kansas.
The STATE must be included in the tag, description, or title.

2. SPRING must be the main subject -- spring blossoms, spring flowers, spring activities,… you get the idea.

3. Color, sepia, or black and white photography only. NO DIGITAL ART and NO HEAVY PROCESSING.

4. Family friendly: no nudity, no graffiti, no dark goth images.

5. Your submitted image may not be the current logo of another group.

6. Winning images (first place) from previous contests sponsored by the MIDWEST AMERICA PHOTOGRAPHY Group are ineligible.

7. Images will be removed without notice that do not fit the contest parameters.

8. If you are not yet a member, you are invited to join the MIDWEST AMERICA PHOTOGRAPHY Group. Note the group's focus and guidelines. The photographer with the winning image will need to be a member of the group.

9. By submitting your image, you agree that the image may be cropped for the purpose of a square logo.

Submission Rules
Each participant may submit 5 images.
Voting Rules
1) You must be a member of Pixels.com in order to cast votes in this contest. Your account must have been active at least 30 days prior to the start of the contest in order to vote.
2) You may only vote once per image.
3) You may vote for as many images as you like... but only once for any given image.
Contest Timeline
Status: This contest is over.
Submissions Begin
Saturday, March 14th, 2020 - 9:21 AM
Submissions End / Voting Begins
Friday, March 20th, 2020 - 9:21 AM
Voting Ends / Prizes Awarded
Tuesday, March 24th, 2020 - 9:21 AM
Current Time (Eastern United States)
Thursday, April 9th, 2020 - 2:07 PM
Contest Prizes
This contest will be awarding the following prizes:
1st Place:
Spring Logo and Honored Guest Artist Spotlight on Midwest America Photography Group home page.
2nd Place:
Special Highlighted Artist on Midwest America Photography home page.
3rd Place:
Special Highlighted Artist on Midwest America Photography home page.