This contest is over. Click here to view the winners!
Contest Rules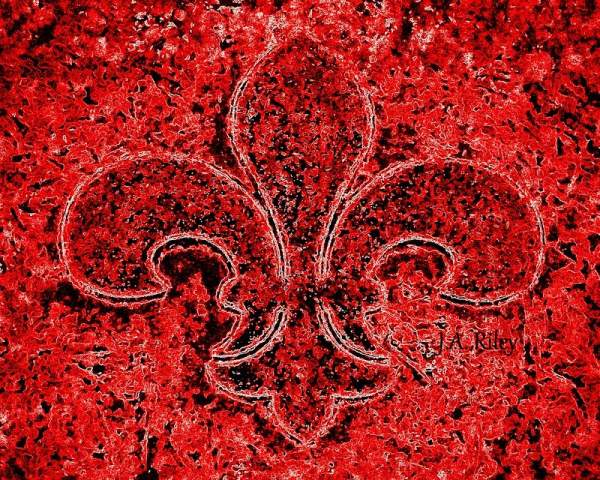 Red is Powerful . Filled with Passion , Love and Romance .
Red can portray anger - and is also a warning of danger.
An archaic symbol that represents blood and fire.

Red captures our attention - and gets our adrenaline flowing.
Red is never going to be ignored.


We think of it for the Holidays from Christmas through the 4th of July .
It is the color of prosperity and used for the Chinese New Year.

It sure does brighten up our days during to long winter months .

For this contest I am looking for : Not a little Red - but a lot of Red.
Mostly Red. Main focus red.

* Family Friendly * No blood, gore , vulgarity or nudity .

Images not complying with the contest request will be removed .

All Mediums are welcomed .

No Vote Soliciting . No Vote for Vote trading .

* Please do stop by and give your favorite images a vote and leave a few kind words * By entering contests we promote ourselves and others.

Image Logo for this contest is my Red Fleur de LIs .
Submission Rules
Each participant may submit 2 images.
Voting Rules
1) You must be a member of Pixels.com in order to cast votes in this contest. Your account must have been active at least 30 days prior to the start of the contest in order to vote.
2) You may only vote once per image.
3) You may vote for as many images as you like... but only once for any given image.
Contest Timeline
Status: This contest is over.
Submissions Begin
Thursday, February 13th, 2020 - 8:03 PM
Submissions End / Voting Begins
Sunday, February 16th, 2020 - 8:03 PM
Voting Ends / Prizes Awarded
Tuesday, February 18th, 2020 - 8:03 PM
Current Time (Eastern United States)
Monday, February 24th, 2020 - 8:03 PM
Contest Prizes
This contest is just for fun. The prize is knowing that you won... and hopefully introducing someone new to your artwork!