This contest is over. Click here to view the winners!
Contest Rules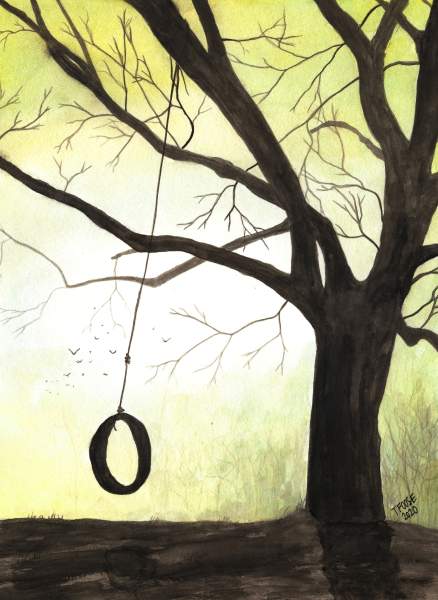 This contest is hosted by the Beautiful Watercolors group! This is the 20th contest in the series called ALPHABET CONTEST SERIES!!! If you know me at all, you know I LOVE doing alphabet challenges--ha!!

For these contests, you MUST be a MEMBER of the Beautiful Watercolors group to participate (so join our group before submitting artwork!), and each contest will only accept watercolors that begin with the specified letter. Since this contest is titled 'Letter T Watercolor', the only allowed entries must have a title that begins with the letter T. For example: 'Tire Swing' or 'The Cardinal'. If you are NOT a member of the Beautiful Watercolors group nor does your watercolor follow the rules, it will be removed.

Submit watercolor artwork only; created by you from paint and water on your table and a brush in your hand.

You may submit any watercolor as long as:
1. Title begins with the LETTER T
2. Family friendly (no nudity, sexuality, skulls, violence, politics, etc)
3. No words or written messages on the artwork unless part of subject being painted.
4. No digital painting or digitally altered photographs. No digital touchups. Nothing digital. (That includes no digital frames.)
5. The use of gouache, pen and ink, acrylic, pastel or other highlights within the painting MUST stay as just a highlight and is up to my discretion.
6. No abstract/patterns/shapes. Subject must be identifiable without a doubt.

You may submit 1 image.

Don't forget to promote and HAVE FUN!!!!

Taphath Foose
Administrator
Submission Rules
Each participant may submit 1 image.
Voting Rules
1) You must be a member of Pixels.com in order to cast votes in this contest. Your account must have been active at least 30 days prior to the start of the contest in order to vote.
2) You may only vote once per image.
3) You may vote for as many images as you like... but only once for any given image.
Contest Timeline
Status: This contest is over.
Submissions Begin
Tuesday, September 12th, 2023 - 5:28 AM
Submissions End / Voting Begins
Tuesday, September 19th, 2023 - 5:28 AM
Voting Ends / Prizes Awarded
Thursday, September 21st, 2023 - 5:28 AM
Current Time (Eastern United States)
Monday, September 25th, 2023 - 12:54 PM
Contest Prizes
This contest will be awarding the following prizes:
1st Place:
1st Place Congrats
2nd Place:
2nd Place Congrats
3rd Place:
3rd Place Congrats