This contest is over. Click here to view the winners!
Contest Rules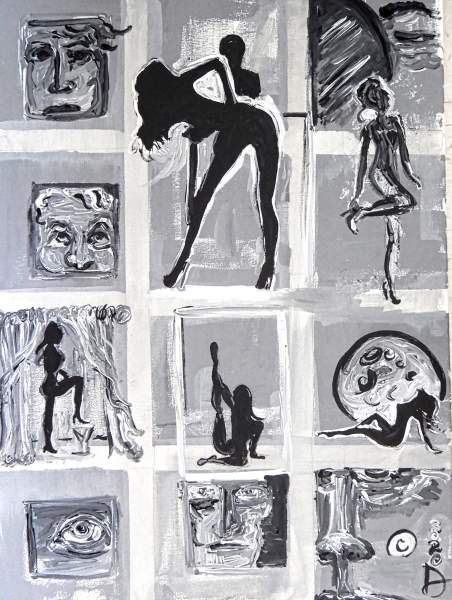 CHALLENGE:

ISOLATION

MANY PEOPLE RIGHT AT THIS MOMENT ARE QUARANTINED, AND MANY MORE WILL BE AS THE FLU CONTINUES TO PROGRESS BEFORE IT PEAKS.

THAT MEANS MANY MANY PEOPLE WITH MANY MANY HOURS ON THEIR HANDS.

SUBMIT ARTWORK OF WHAT PEOPLE MAY DO WHEN THEY ARE IN ISOLATION OR QUARANTINE.

Artistic nudity is acceptable, however No full frontal nudes - keep it PG13.



MASTERS CONTESTS STANDARD RULES

1. One image only. (The Contest Administrator does retain the right to remove any artwork, photograph or Digital Art Submission that can be offensive to others.

2. No full frontal nudes.

3. If any image is too far removed from the theme, it will be deleted.

5. Every effort will be made to provide Winners Notification or Confirmation correspondence; however, that is not guaranteed.

Voting will be open to FAA members only. This is not an election, it is a competition, so don't asking people to vote for you in any manner. That's as bad as the people who bought all of the toilet paper (BTW we are still out in Honolulu and it's been 3 weeks - unreal).


Submission Rules
Each participant may submit 1 image.
Voting Rules
1) You must be a member of Pixels.com in order to cast votes in this contest. Your account must have been active at least 30 days prior to the start of the contest in order to vote.
2) You may only vote once per image.
3) You may vote for as many images as you like... but only once for any given image.
Contest Timeline
Status: This contest is over.
Submissions Begin
Wednesday, March 11th, 2020 - 11:14 AM
Submissions End / Voting Begins
Saturday, March 21st, 2020 - 11:14 AM
Voting Ends / Prizes Awarded
Monday, March 23rd, 2020 - 11:14 AM
Current Time (Eastern United States)
Thursday, April 9th, 2020 - 1:35 PM
Contest Prizes
This contest will be awarding the following prizes:
1st Place:
April Logo for Masters