This contest is over. Click here to view the winners!
Contest Rules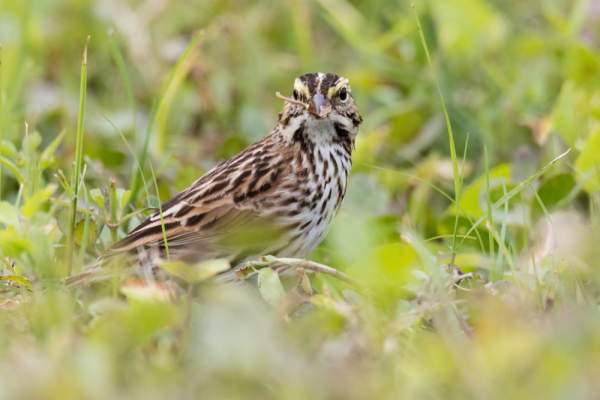 Since many of us are on government- or self-imposed travel restrictions due to COVID-19, I thought it would be fun to have a contest to show off nature in our backyards and near where you live. Show us your best nature photographs!

Rules
1. Photographs only
2. Only 2 Images per artist
3. Must adhere to Photographic Society of America (PSA) and The International Federation of Photographic Art (FIAP) definitions:
Nature photography is restricted to the use of the photographic process to depict all branches of natural history, except anthropology and archaeology, in such a fashion that a well-informed person will be able to identify the subject material and certify its honest presentation. The story telling value of a photograph must be weighed more than the pictorial quality while maintaining high technical quality. Human elements shall not be present, except where those human elements are integral parts of the nature story such as nature subjects, like barn owls or storks, adapted to an environment modified by humans, or where those human elements are in situations depicting natural forces, like hurricanes or tidal waves. Scientific bands, scientific tags or radio collars on wild animals are permissible. Photographs of human created hybrid plants, cultivated plants, feral animals, domestic animals, or mounted specimens are ineligible, as is any form of manipulation that alters the truth of the photographic statement.

No techniques that add, relocate, replace, or remove pictorial elements except by cropping are permitted. Techniques that enhance the presentation of the photograph without changing the nature story or the pictorial content, or without altering the content of the original scene, are permitted including HDR, focus stacking and dodging/burning. Techniques that remove elements added by the camera, such as dust spots, digital noise, and film scratches, are allowed. Stitched images are not permitted. All allowed adjustments must appear natural. Color images can be converted to grey-scale monochrome. Infrared images, either direct-captures or derivations, are not allowed.

The First Place finisher will receive a special feature on the Pure Nature Photography home page. Top 3 winners will be receive home page features (if also submitted to the group) and social media (as authorized by the artist) .

You are invited to check out the sponsoring group (link to the right) and consider joining

As the administrator of the group and the contest, I will be final arbiter on disqualifying images that do not meet the rules. I also will not enter my work in the contest.
Submission Rules
Each participant may submit 2 images.
Voting Rules
1) You must be a member of Pixels.com in order to cast votes in this contest. Your account must have been active at least 30 days prior to the start of the contest in order to vote.
2) You may only vote once per image.
3) You may vote for as many images as you like... but only once for any given image.
Contest Timeline
Status: This contest is over.
Submissions Begin
Tuesday, March 17th, 2020 - 8:32 PM
Submissions End / Voting Begins
Sunday, March 22nd, 2020 - 8:32 PM
Voting Ends / Prizes Awarded
Wednesday, March 25th, 2020 - 8:32 PM
Current Time (Eastern United States)
Thursday, April 9th, 2020 - 2:06 PM
Contest Prizes
This contest will be awarding the following prizes:
1st Place:
Special feature on Pure Nature Photography home page and social media promotion
2nd Place:
Home page feature and social media promotion
3rd Place:
Home page feature and social media promotion