This contest is over. Click here to view the winners!
Contest Rules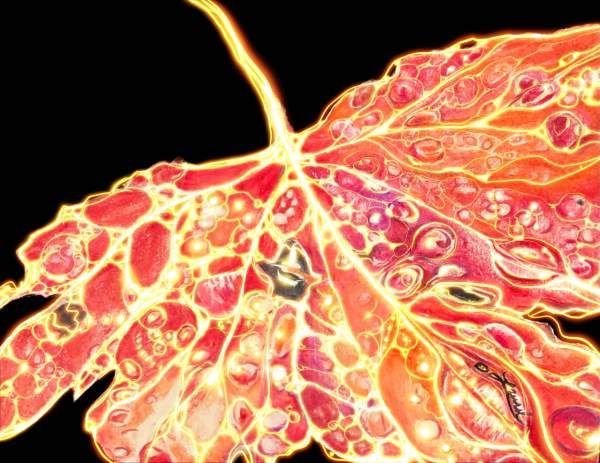 WELCOME to our NEUROGRAPHIC ART GROUP-sponsored, monthly-themed, REAL TIME, Neurographic ART PLAY SERIES- SEPTEMBER 2023 Focus-LEAVES!

DEFINITION and CRITERIA: Neurographic Art, developed in 2014 by Pavel Piskarev Is a technique of drawing random lines into and off the paper's edge in ambling free flow. Then, one thickens some of the lines to define and form shape(s) and finishes by FILLING IN the interstices creating (neuron) curves to soften any points of intersection in a fashion resembling the neural patterns of our brain. Check out the contest logo or the entries, or utube for his tutorials. NO ART TRAINING is required …this is an intuitive, relaxing exercise; photographers, digital and artists ALL, please have some FUN!

NOTE: this is NOT continuous line, ZenTangle, doodle, etc …It is - NEUROGRAPHIC Art! While you might mix in some other line-style ACCENTS, without that mix of offside originating and ending, thin and defined lines as well as thickened interstices (simulating brain neurons) that make the image recognizable as NEUROGRAPHIC ART, your image will be removed without notice…no matter how amazing the other styles of drawing may be.

VISIT the discussion thread for some developmental tips and visual instructions…PLAY within the above criteria!
All you need:
1. Your favorite Pens, Pencils, Colour Pencils, sharpies, gelpens…etc.
2. Your favorite substrate…paper, yupo, vellum, canva#…etc.
3. An hour or so
4. A desire to RELAX and De-stress and allow your intuitive creativity to …FLOW

Meet me at the forest edge…step onto the crunch of autumn leaves and enter the scent of Autumn, it's crisp, moist air rustling the canopy and burning brightly above and around you.
Close your eyes and FEEL its lines of: …Branch? …neurons of?dew …lines of ?LEAF…of multiple leaves?
…YES, of leaf(ves)! Is it of: maple, a broad leaf or pin oak, an Aspen or Ash, a Birch…of your fantasy?

Check out the contest logo TUTORIAL. Apply the above described Neurographic technique/criteria to see what develops.

As always, NO Nudity, Violence, Solicitation- please keep it Family friendly

TO VISIT our group…click on the group box below my avatar on the right!

Enjoy, create, RELAX…and LOVE what you create.
Laurel

Submission Rules
Each participant may submit 4 images.
Voting Rules
1) You must be a member of Pixels.com in order to cast votes in this contest. Your account must have been active at least 30 days prior to the start of the contest in order to vote.
2) You may only vote once per image.
3) You may vote for as many images as you like... but only once for any given image.
Contest Timeline
Status: This contest is over.
Submissions Begin
Sunday, September 3rd, 2023 - 5:33 PM
Submissions End / Voting Begins
Sunday, September 17th, 2023 - 5:33 PM
Voting Ends / Prizes Awarded
Wednesday, September 20th, 2023 - 5:33 PM
Current Time (Eastern United States)
Monday, September 25th, 2023 - 11:46 AM
Contest Prizes
This contest is just for fun. The prize is knowing that you won... and hopefully introducing someone new to your artwork!