This contest is over. Click here to view the winners!
Contest Rules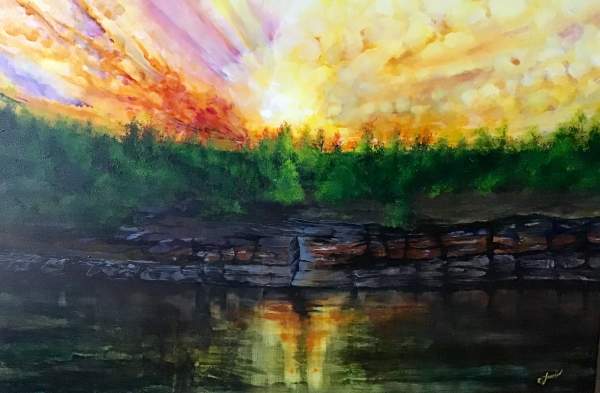 Please READ:
This New Year 2020, I will host a weekly Tribute for Group Administrators (TFGA) Series, created to FEATURE those artists who regularly sacrifice their talent and time in exchange for countless hours of dedicated virtual uploading and promotion of my and others' artwork.

I am "Returning the Gaze" to LORI PETTINGER, a talented Fine Artist whose inspired Oil PaintIngs reflect the Magic of what happens when Light meets Form in glimpses of EXTRAordinary, ordinary Life! Her portfolio inspires the contest theme:
"PAINTERLY LIGHT and FORM", ALL MEDIA WELCOME.
I am honored to be a member of her IMPRESSIONIST GROUP!

PLEASE SUBMIT FOUR (4) ENTRIES OF:
PAINTINGS of Impressionist style or PAINTERLY Digital Art ENTRIES. Visit Lori's portfolio link ( below) to see examples of Light filled painted form:

https://fineartamerica.com/profiles/lori-pittenger?tab=artwork

PLEASE: As always, NO NUDITY, FAMILY FRIENDLY, JUST FOR FUN.

ENJOY,
Laurel










Submission Rules
Each participant may submit 4 images.
Voting Rules
1) You must be a member of Pixels.com in order to cast votes in this contest. Your account must have been active at least 30 days prior to the start of the contest in order to vote.
2) You may only vote once per image.
3) You may vote for as many images as you like... but only once for any given image.
Contest Timeline
Status: This contest is over.
Submissions Begin
Sunday, February 9th, 2020 - 8:06 PM
Submissions End / Voting Begins
Sunday, February 16th, 2020 - 8:06 PM
Voting Ends / Prizes Awarded
Wednesday, February 19th, 2020 - 8:06 PM
Current Time (Eastern United States)
Monday, February 24th, 2020 - 7:36 PM
Contest Prizes
This contest is just for fun. The prize is knowing that you won... and hopefully introducing someone new to your artwork!