This contest is over. Click here to view the winners!
Contest Rules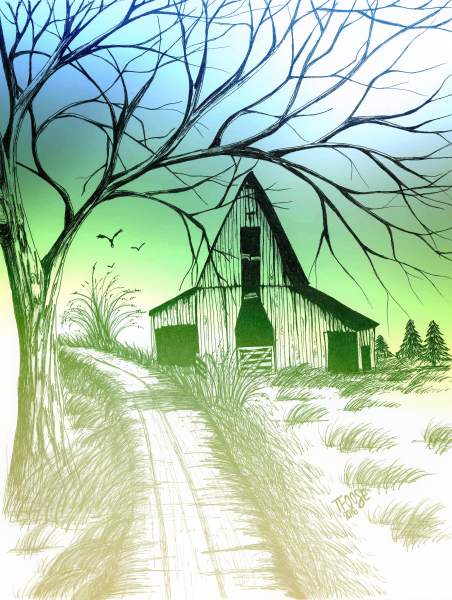 This is the 5th TRADITIONAL PLUS DIGITAL contest hosted by our group!!! Join the Traditional Plus Digital group by clicking on the Sponsoring Group's avatar on the right. There you will be taken to our group to join. 😊

Do you love to play around with and add digital to your traditional artworks? It is a growing movement and we want to showcase these amazing and creative works!! Join us!!! Your art MUST have both traditional and digital mediums which are obvious to the eye and specified in the description of your artwork. Examples of traditional mediums: watercolor, colored pencils, pastels, ink, acrylic, oil, charcoal, crayons, markers, graphite pencils. Absolutely NO photographs (altered or not) nor full-digital work of any kind. (If I even have to question whether it is a photo or where the traditional medium is, it will be removed.)

**The logo image is a traditional ink drawing with a digital color overlay.

You can submit any subject as long as it's:
1. both the traditional and the digital mediums must be obvious!
2. NO PHOTOS (altered or not) or FULL-DIGITAL WORK
3. Family friendly (no nudity, sexuality, violence, politics, etc)
4. Images that are super text imposed or have distracting written messages will be removed.

You may upload 1 image!

Thank you all so much!! I look forward to seeing your creative artworks!! 😊

Taphath Foose

**As administrator, I have the right to accept or deny any artworks submitted.
Submission Rules
Each participant may submit 1 image.
Voting Rules
1) You must be a member of Pixels.com in order to cast votes in this contest. Your account must have been active at least 30 days prior to the start of the contest in order to vote.
2) You may only vote once per image.
3) You may vote for as many images as you like... but only once for any given image.
Contest Timeline
Status: This contest is over.
Submissions Begin
Friday, September 15th, 2023 - 5:51 AM
Submissions End / Voting Begins
Friday, September 22nd, 2023 - 5:51 AM
Voting Ends / Prizes Awarded
Sunday, September 24th, 2023 - 5:51 AM
Current Time (Eastern United States)
Monday, September 25th, 2023 - 12:50 PM
Contest Prizes
This contest will be awarding the following prizes:
1st Place:
1st Place Congrats
2nd Place:
2nd Place Congrats
3rd Place:
3rd Place Congrats