This contest is over. Click here to view the winners!
Contest Rules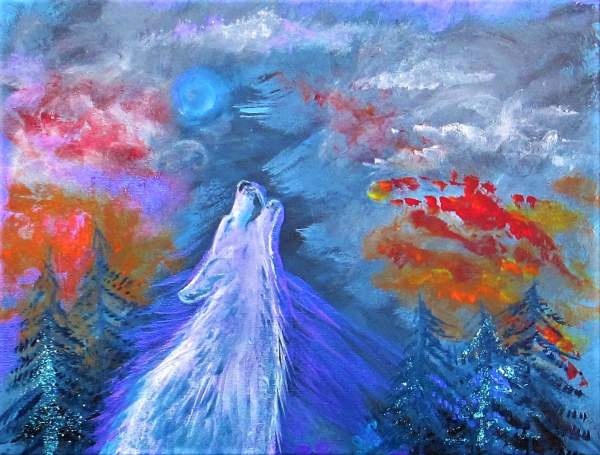 🙂🙃🏆🎨🎬 TO FIT (ENTRY to this particular art contest) READ RULES CAREFULLY to be ELIGIBLE to take part:.

To be ELIGIBLE for virtual 🏆 prize in this contest only for FUN, follow ALL rules:

** YOUR OWN artwork (1-2 images) with initials or signature required only for the prizes

** SUBJECT: (expecting traditional paintings) = Moderator reserves the right to remove any image that may not fit the rules, including offensive or cringy, or any reason at any time including final placement decisions at the end to choose winners. This is about the artwork, and never personal. Nudity is sometimes permissible if not graphic. Perhaps another contest could be chosen for a BETTER FIT for some artwork, since voting here includes both FAA Members AND The General PUBLIC.

You MAY ENTER contest for exposure without signature. But again, such entries cannot be counted as eligible at the end, which would mean elimination for virtual trophy prize. Read that again 🙂🙃

** MEDIUM RULE:~ ANY PHYSICAL PAINT or inks applied WET.. (BY HAND) on flat surface, air dried. NO PHOTOGRAPHY except of your painting, no other types of art or help via A.I., software, digital, collage, machine, or anything else.

NOTE to those few who CHANGE an entry 'position' down the road, that disqualifies your artwork submission from this competition. Please don't do that.

WINNER SELECTION PROCEDURE EXPLAINED: Highest number of votes from top on down requires final determination for eligibility to win. There could still be eliminations for non-compliance of rules at that point. Organizer decides/chooses FINAL PLACEMENTS (regardless of multiple ties; after contest voting ends), as FAA Computerized Voting Tally System has a perpetual ROTATION of images (changing order every few minutes) so ORDER of winners can change (by themselves over and over endlessly). Therefore, Contest Organizer takes a single snapshot image at time of decision, which determines final finish placements for virtual trophy prize recognition. Please, do NOT ASSUME (pronounced ass-oom) who won UNTIL winners are ANNOUNCED by Organizer via MEMBER EMAIL sent to notify ALL members participating (to avoid hurting anyone's feelings by misunderstandings). 🎨 You are especially appreciated for your traditional artwork here!
Submission Rules
Each participant may submit 2 images.
Voting Rules
1) Votes may be cast by any visitor to Pixels.com (members and non-members).
2) You may only vote once per image.
3) You may vote for as many images as you like... but only once for any given image.
Contest Timeline
Status: This contest is over.
Submissions Begin
Tuesday, September 5th, 2023 - 10:37 PM
Submissions End / Voting Begins
Tuesday, September 19th, 2023 - 10:37 PM
Voting Ends / Prizes Awarded
Friday, September 22nd, 2023 - 10:37 PM
Current Time (Eastern United States)
Sunday, October 1st, 2023 - 1:51 AM
Contest Prizes
This contest will be awarding the following prizes:
1st Place:
🏆 1ST PLACE 🏆 VIRTUAL TROPHY WINNER CONGRATS
2nd Place:
🏆 2ND PLACE VIRTUAL TROPHY CONGRATS
3rd Place:
🏆 3RD PLACE VIRTUAL TROPHY CONGRATS