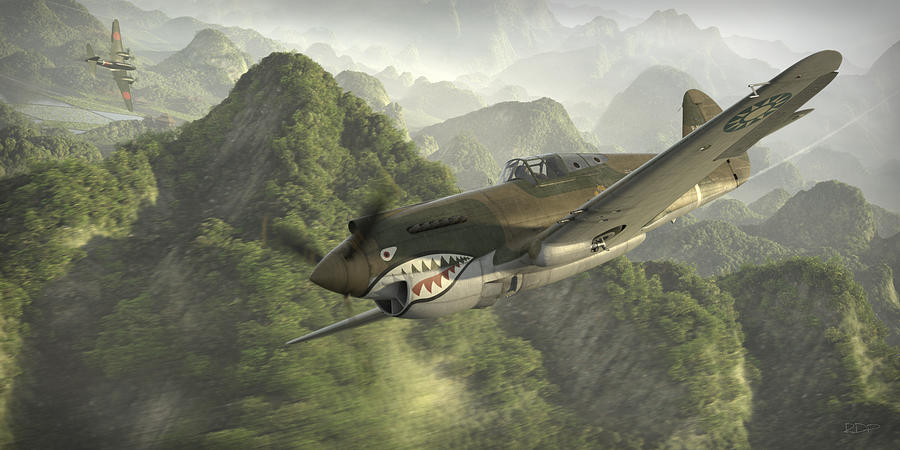 Strangely Elusive is a piece of digital artwork by Robert Perry which was uploaded on February 11th, 2015.
Strangely Elusive
Strangely Elusive... more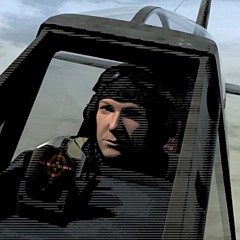 Medium
Digital Art - Digital
Description
Strangely Elusive
Pilot: George Burgard
American Volunteer Group (A.V.G. aka Flying Tigers) 1st Pursuit Squadron 'Adam and Eves'
June 12, 1942, South of Guilin, China

This was the first encounter by the AVG with the Japanese Ki-45 Toryu "Nick" fighter, which was mistakenly identified as a light bomber.

From the book Flying Tigers by Dan Ford: Burgard set up a patrol to the south of Guilin, in which work he was joined by 2nd Lieutenant Romney Masters in what seems to have been the first combat action for the 23rd Fighter Group. Spotting a Nate and a Ki-45 Toryu, Burgard went after the fixed-gear fighter and left the young army officer to take care of what seemed the easier target. The Nate wriggled out of the way, however, so Burgard, too, made a run on the twin-engine plane. "The bomber was light, fast, and exceptionally maneuverable," he reported. "He dove sharply for the ground and made a sharp turn." Then the Nate returned, put a shot through the Tomahawk's left aileron, and dove away with Burgard after him.

"The Nate skidded badly and fell off on a wing," Burgard wrote. "I pulled up and saw he had run into the side of a sharp peak and blew up." Masters had vanished by this time, so Burgard decided to finish off the twin-engine plane as well. His nose guns were dead, however, and the 'light bomber' proved strangely elusive. "I got back some altitude and picked up the bomber hedgehopping through the sharp hills," Burgard wrote. "Each time I got at him from the rear he would slip in and out of the peaks". After about five or six runs I caught him in a valley and got right in behind him but he turned almost 90 degrees and began making 360 degree vertical turns around a sharp cone". We were never more than 150 feet from the ground. On a pass from above my right fifty started working and in a brief interval his left engine caught fire". I throttled back and continued to shoot until he dragged his wing on a small knob and mushed in." This was the command Toryu. Sergeant Ieiri died in the crash, but his enlisted gunner climbed out and was captured by the Chinese.
Uploaded
February 11th, 2015
Statistics
Viewed 6,776 Times - Last Visitor from Beverly Hills, CA on 08/11/2022 at 10:37 PM