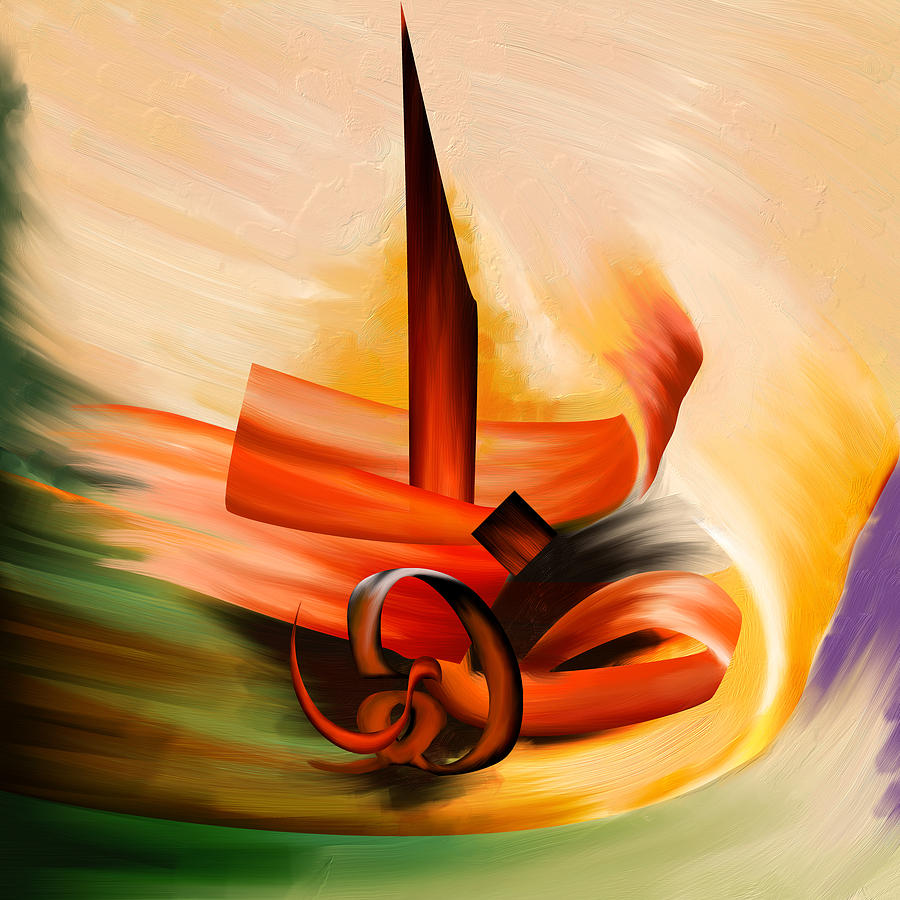 Tc Calligraphy 64 0 is a painting by Team CATF which was uploaded on May 10th, 2015.
Tc Calligraphy 64 0
Calligraphy word, Az-Zahir (Name #76) - Az-Zahir: Az-Zahir, the Manifest One. The attribute of Zahir is the attribute that is most evident in the... more
Buy the Original Painting
Dimensions
24.000 x 24.000 x 2.000 inches
This original painting is currently for sale. At the present time, originals are not offered for sale through the Pixels secure checkout system. Please contact the gallery directly to inquire about purchasing this original.
Click here to contact the gallery.
Title
Tc Calligraphy 64 0
Medium
Painting - Oil On Canvas
Description
"Calligraphy word, ""Az-Zahir"" (Name #76) - ""Az-Zahir"": Az-Zahir, the Manifest One. The attribute of Zahir is the attribute that is most evident in the world. As long as all of the world, all of the human beings in this world, don't correct their Zahir, the goodness and beauty of Allah will not manifest. If we take our steps properly, then we will encounter the beauty of Allah. Reference in Quran: It is He who bestows from on high clear messages unto this His servant, to lead you out of the deep darkness into the light: for, behold, God is most compassionate towards you, a dispenser of grace.Al-Hadid 57:7, looking towards the painting,text is written in round form of abstract calligraphy.with bright red color contrast with green and light orange background,Persian arabic motif placed according to the pattern and strokes style,which is enhancing the whole painting feel. It is believed that when revelation first came to the prophet Muhammad, it was with the the instruction to
""Read! Read in the name of your Lord Who created,
created man from a clot of congealed blood.
Read: and your Lord is most Generous,
Who taught by the pen,
taught man what he did not know."
Islamic teachings place importance on the pursuit of knowledge, and as the message spread outside the borders of Arabia so did the desire of its early followers to maintain its authenticity by transcribing and preserving it in writingArabic calligraphy leaves an imprint on the casual observer and the calligrapher alike. The appeal of the art is largely due to its aesthetic, yet there is a meditative quality to it that is also intoxicating for the one holding the pen. Something in the concentration, patience and dedication required to master calligraphy serves to cultivate inner tranquility and a deepening of the spiritual.
As contemporary styles and techniques continue to develop,for those who are breathing new life into a rich and ever-evolving art.
when we collaborate calligraphy with art,it calls Modern calligraphy art."
Statistics
Viewed 1,717 Times - Last Visitor from Houston, TX on 04/07/2020 at 2:00 PM