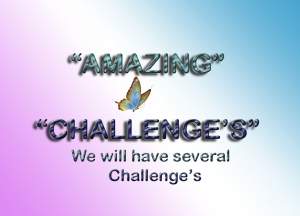 Welcome!
There will be several challenge's running at one time, join in and try to win! :o)
We will start with FIVE. Be sure to post your images in the group.

Please be sure your entry's match what is needed for the challenge.
Thank you for being here.

CLICK CONTEST, to get to challenge's.