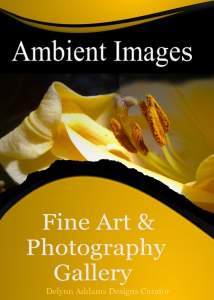 ***AMBIENT IMAGES HOMEPAGE SPECIAL FEATURES.***
Ambient Images for art or photographs etc.

Hello and welcome customers and both new and current FAA artist members,

Pick your favorites. In this Ambient Image group, we, the FAA artists, are marketing art or photographs of ambient images to corporations, businesses and to the general public. Perhaps for more than just lighting but also mood. Remember, that images of art can also be used in other mediums like videos. Please contact the artist if you are marketing images for videos.

Ambient light is not caused by the artist but is natural lighting. In photography and mixed medium artwork, Ambient Images are referred to as available light, existing light, or the light surrounding the environment of the subject. The aim is a relaxing and pleasing image to the eye.

We all are happy to help you and pleased to do business with you. If you have any questions not covered herein, please feel free to contact us.

FAA Artist's Group Rules.
1) Follow FAA rules.
Group Rules I
Group Rules II.
2) By joining, you agree to FAA terms.
3) Photos mostly so are questionable patterns.
4) Admin has the final say.
5) No rude, disruptive and violence of any kind.
6) No nudes or like images in support of OFFICE SAFE VIEWING.
7) No posting limit for now but subject to change.
8) No famous people or signs.
9) Srt must by your own and not from royalty-free, or paid for, images.
...these are the top main rules so also see the discussion are for rules and other information.
10) All contests ties through this group are subject to be broken up.

In my FAA groups, I add new images weekly for public viewing.
Be wonderful,
Delynn
art group administrator.
Delynn's Art Group Showcase


HOLIDAY LIST
-------------------
Click here for a detailed calendar


Welcome to Worldwide.