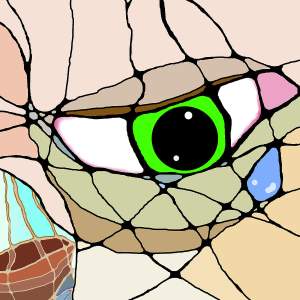 This group is for those who participate in the EDIT MY ART CONTEST SERIES hosted by ONLY A FINE DAY.

This open invitation goes out to all participants - past, present and future - who have entered EDIT MY ART contests with altered images of ONLY A FINE DAY works. If this describes you, please join the group to collect your benefits and recognition.

This group's mission is to provide ...
- a) archival space for all EDIT MY ART entrants to showcase their creative talents in the re-imagined art of ONLY A FINE DAY.
- b) benefits by feature recognition for EDIT MY ART contest works.
- c) continued recognition through an EDIT MY ART contest winners spotlight of the top finishers (see below).
- d) delivery of pertinent information and updates on EDIT MY ART contest status.

Members should observe the following guidelines:

1. Join the EDIT MY ART (EMA) contests whenever possible.
2. Upload only EMA contest related images to the 'Group Image' tab. There are non-EMA threads for your other images.
3. Follow discussions and comment as desired.
4. Encourage other members.
5. Have fun making art.

Best of Luck.

--------------------------

[UPDATED SEPTEMBER 23, 2023.]

WINNERS SPOTLIGHT (Member's Only)
As the mission of this group is to offer continued recognition for the EMA contestants, and to showcase their creative talents, the WINNERS SPOTLIGHT will showcase the following images from the EDIT MY ART 2023.08 - Out on a LIMB (Optional THEME) beginning September 1, 2023:

Now on stage, with a standing ovation, I give you for the entire month (September 30) our FIRST PLACE Winner: Constance Lowery



https://fineartamerica.com/featured/in-defense-of-the-birds-constance-lowery.html

Excellent Show of Imagination, Constance!


Thank you for your winning entry and participation in this month's Edit My Art 2023 contest. Congratulations!


---------
CONTEST NEWS

The September Contest 'EMA 2023.09 - OPTIONAL THEME: FLOWERS' began Saturday, September 9, 2023.
Submissions ended on September 23.
Voting is OPEN until September 30, 2023.
Looking forward to seeing your edits.

Beginning with EMA 2023.10 on Saturday, October 7, 2023, we will explore various holiday themes until the end of the year.
First up is Halloween.

You may begin now to edit for any Halloweening related images: colors, harvests, costumes or masks, pumpkins or Jack-O-Lanterns, treats, tricks, foods, etc.

----------
GROUP LOGOS NEWS

Departing August Logo was 'Strange Fish' by Cindy's Creative Corner
https://fineartamerica.com/featured/strange-fish-cindys-creative-corner.html
(August 1-31, 2023) Thank you, Cindy.

Our September Logo is 'Golden Birds and Jeweled Flowers' by Constance Lowery
https://fineartamerica.com/featured/golden-birds-and-jeweled-flowers-constance-lowery.html
(Runs September 1-30, 2023). Congratulations, Constance!

On deck for October is 'Whatchamacallit' by Cindy's Creative Corner
https://fineartamerica.com/featured/whatchamacallit-cindys-creative-corner.html
(Starts October 1, 2023).

My warmest Gratitude and Congratulations to these monthly group logo winners.
Thank you all for granting permission to use your stunning images for the monthly group logos.

Please be aware that I change images as scheduled, but there is a lag in the system. New logos can be seen by clicking on the group, but may take some time before being seen passively. Latent images may linger; so, actual display time frames vary and are beyond my control.

***
All 2023 Logos are adapted from Only A Fine Day's 'Abstract in Alcohol Ink' at https://fineartamerica.com/featured/abstract-in-alcohol-ink-only-a-fine-day.html


Monthly Group Logos were determined through submissions to the 2022 Flash Contest Challenges (Oct) and are used by permission of the group member submitting the image.