Group Administrator
Join Group
Invite Others to Join
Group Overview
This group was started on May 15th, 2015 and currently has:
RSS Feeds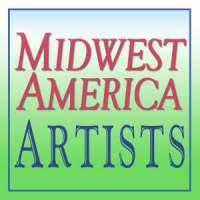 About This Group
TO ALL ART COLLECTORS AND GIFT BUYERS...
Enjoy viewing a wide variety of wonderfully creative artwork by Midwest America Artists. In addition to the artwork shown on our homepage, please browse via our Images and Discussions tabs, above. Purchasing options include original artwork via our artists by contacting them directly, as well as giclée prints and other high-resolution items via FAA/Pixels.
Welcome, Midwest America Artists!
The goal of this group is to promote the creativity of artists who live in Midwest USA. To help publicize all members' artwork, please participate in our group's Discussions and share your own and other group members' work via your social media.
Membership Requirements
~ All group members must currently live in one of the 12 USA Midwest states, defined by the US Census Bureau as Michigan, Ohio, Indiana, Wisconsin, Illinois, Minnesota, Iowa, Missouri, North Dakota, South Dakota, Nebraska, and Kansas.
~ No photography allowed in this group. Instead, consider joining the Midwest America Photography group.
~ IN ADDITION: Before joining Midwest America Artists, please click the Discussions tab, above, and read the details in the "Requirements for Members of Midwest America Artists Group" discussion. Contact me if you have questions.
~~~~~~~~~~~~~
Our group's current LOGO (shown, upper left) is our Fall Logo for Midwest America Artists Group contest-winning "Silent Serenity" acrylic on canvas by Alana Judah (https://fineartamerica.com/featured/silent-serenity-alana-judah.html).
~~~~~~~~~~~~~