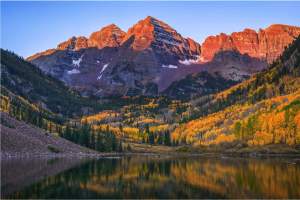 This group is dedicated to STUNNING QUALITY PHOTOGRAPHS from around the world.

GROUP RULES:

Types of PHOTOGRAPHY ACCEPTED: color, black and white, sepia, macro, long exposure, abstract.

Types of photography NOT accepted: fashion, concert, celebrity, vulgarity, violence, politics, religious with text, any kind of nudity.

* Images must be high-resolution and sharp. The minimum height or width of your image should be 2000 pixels without upsampling.

* Submit your first image when you join the group. When choosing your image, ask yourself: Is this image mind-blowing, top level quality and best of the best?

* FULL RESOLUTION PREVIEW must be enabled, so images can be studied closely.

* Images must have have a TITLE and a DESCRIPTION.

* Any text or custom watermark added in post production are not allowed (except for the Fine Arts America white watermark).

* Submit max 1 image per day.

* Digital manipulations are allowed as long as your source is from a photograph and the final work is photo realistic. This means:
- The work still needs to be based on a photograph. Original digital art work such as 3D rendering created from scratch IS NOT allowed.
- The work must be photo-realistic. Paint brush or other effects done on the photograph or in the background IS NOT allowed.
- Composite IS allowed, as long as all the components of the composite are based on photographs, and not anything created digitally.
- Basic adjustments such as tone, white balance, hue and saturation are allowed.
- Touch-ups (such as dust and object removal) are allowed.
- Keep in mind the ethics of digital image manipulation and use your skills responsibly.

* A more in-depth look at how photos are judged and approve can be found here: https://fineartamerica.com/groups/mind-blowing-photography-.html?showmessage=true&messageid=4996114

* Remember to participate in the group discussions as often as you can so we can increase our group visibility and increase the visibility of your work.

By joining the group, you approve the group rules. The admin reserves the right to reject any submission that he feels does not meet the group rules.

We are FAA committed artist group, and ask that you are also.

FAA rule:
No Spamming the Group. That is, adding work that is not suitable for the group as per our image acceptance rules. If you do this, your membership from this group will be terminated without warning.

Photo Credit: This week's Group Photo above is 'Quiet Moments' by Kamie Stephen (https://fineartamerica.com/featured/quiet-moments-kamie-stephen.html).