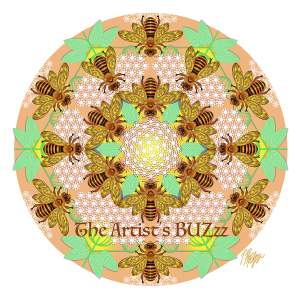 .

WANT TO JOIN OUR GROUP? …MUST READ!! NEW PROCESS!
YOU MUST SEND an FAA EMAIL to GROUP MODERATOR, 👉CONNI SCHAFTENAAR who is now maintaining the formally established 📜 RIGHTS of MEMBERSHIP thread. ANY NEW and/or, FORMER MEMBERS (who missed the 3/1/23 reply Deadline), SHALL formally submit to this group via the procedures set forth by Conni in her aforementioned Thread. CONGRATULATIONS to the current BUZzz membership for your recommitment.

Do you hear it?…The BUZzz' vibrations are again being heard in a remnant of members who: READ criteria, regularly PARTICIPATE on Topic and/or Contest discussions, CARE to uplift each other's Artistic vision, heArtfully SHARE WITH KINDNESS and ….RESPECT the ONE IMAGE SUBMITTAL/WEEK LIMIT.
The following restates our original MISSION STATEMENT:
Our GROUP MISSION is to have an uplifting, supportive, informative, fun and enthusiastic Artistic INTERCHANGE in any of the currently TEN (10) ACTIVE, MEMBER MODERATED DISCUSSION THREADS …as long as YOU Keep the BUZzz alive!

What this group is NOT:
…NOT interested in promotion as the primary driver….it's about participation.
…NOT interested in numbers/merit badges…it's about intra-aesthetic caring.
…NOT interested in off-topic dialogue…it's about heARTfully sharing one's Voice and BEing: uplifting, encouraging and of service to each other. WELCOME TO The ARTIST BUZzz!

🐝GROUP LOGO- OCTOBER 2023- MARSHA REEVES 🐝

CONGRATULATIONS!! , YOU are awarded: SPECIAL 🎨🐝🏆GA FEATURE ARTIST of DISTINCTION 🥁👏🏻. Please feel free to post your Special Features sporting an Autumnal Vibe in the ARTIST BUZzz Group Feature 2023 Archive. BRAVO!