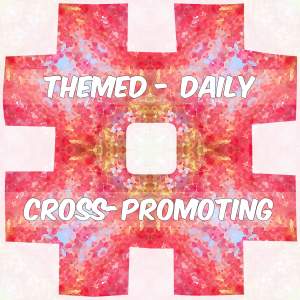 For the week of JANUARY 20 - JANUARY 26, 2020, the THEME is:

COFFEE and/or CAFES

Members may share up to THREE images per day featuring COFFEE and/or CAFES this week.

Check the discussion threads for daily themes.

For Buyers:

Welcome! Please browse our Featured images below and then explore more of our art under the Images tab above. In the Discussion Board, you'll also find much more art under our daily themes. Thank you!


For Members:

Member Guidelines (Please read before joining the group.)

The purpose of this group is to promote each others' art in every way we possibly can.

Social media will be our primary way here, but if we can support and promote each others events and personal appearances, that will help, too, so if you have a show/showing/display/event, give us details in the Discussion Thread that will be set up just for that purpose, titled OUR ART EVENTS.

This is a themed group, and for our theme, I'm going to use the 'National Days' calendar and pick certain topics on that list to serve as our daily themes and contest themes.

Each week, the THEME for uploads to the Group Images will change, and features will be chosen from that theme on a weekly basis. Members may post THREE images to the Group Images per DAY.

Six days per week, Monday - Saturday, I will post one to four THREADS in the discussion board with themes of the day. Each member is allowed to share one embed code per thread for each theme, and must promote 5-10 of the images in that thread that was posted PRIOR to their share. Promote those 5-10 images by liking/favoriting/commenting, and by sharing on Pinterest, Twitter, and Facebook. Please use HASHTAGS (2-3 only) when sharing on Twitter, because hashtags expand our reach. One of the hashtags should be the theme, and the other hashtag could be related to anything in the art, location, an art term or style, or something else relevant. If you know of something trending in the news and social media that applies to the artwork you're sharing, use that hashtag.

In short:

1) Family Friendly Only. No nudity, partial nudity, or erotic art of any sort. Any member posting images continuously that do not conform to this standard, will be removed from the group without notice.
2) Your settings must allow for members to SHARE your art on Social Media. Please make sure we can share your art before you join.
3) Members can share THREE images per day in the Group Image file and ONE image per THREAD per day in the Discussion Groups.
4) Members must be Premium Members so we have enough content to share.
5) Members must clear all new promotional threads with me, so we don't have competing threads going. General conversation threads are welcome, but the purpose of this group is promotion and I'll post enough threads to hopefully keep us active in those threads.
6) Inactive accounts will be deleted without notice.
7) Members who reflect negatively on this group or its activities will be removed without notice.
8) The purpose of this group is cross promotion. Let's help sell each others' work.