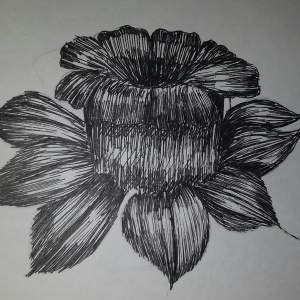 Submit your traditional artwork. i.e oils, acrylics, pastels , crayons, watercolors, pencils, ink, artwork on paper, board, canvas etc.
Everyone is welcome to join.
Try to Keep it family friendly.
no extreme violent images.
no political images.
You can add religious images but make sure they are not offensive to other religions.
no hateful speech or images will be accepted.
3 images per day max.
FAA general rules.
Thanks for joining.