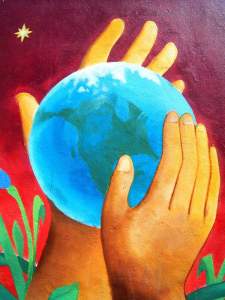 EVERYONE is welcome to join this WHAT A WONDERFUL WORLD - Group.

Place your favourite artworks (all kinds of landscapes and sceneries, monuments, sunsets, beaches, islands, mountains, cityscapes, historical sights ... etc.) of OUR WONDERFUL WORLD.

All mediums and all styles are accepted ! PLEASE LIMIT TO THREE PER DAY !

Thank you to all who have joined this group.