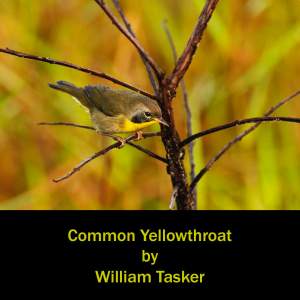 This nature photography group is for serious Bird Nerds!

TO OUR VISITORS

The Featured Images below are the most recent from what I believe to be the most talented bird photographers with new images added almost every day. It is a small representation of the amazing images from the WILD BIRDS OF THE WORLD GROUP! Click on the 'Image' tab above to view more. And be prepared for a thrill! Enjoy Your Visit!


GROUP SUBMISSION GUIDELINES

Welcome to Wild Birds Of The World: no human elements, no fancy post-processing, just nature at its very natural best!

This group celebrates the beauty of our natural world of free and untamed birds in their natural environment. Our goal as nature photographers is to capture our subjects with the least amount of disruption to the subject to provide an accurate presentation of the bird's natural state. As such, please note these guidelines:

1. One photo image per day. This is a bird photography group.
2. Minor edits are allowed but the bird must be presented in a realistic and natural fashion.
- No photo paintings, false backgrounds and heavy filtering. Images will be judged against this definition found here: https://psa-photo.org/index.php?nature-nature-definition
3. Must be a wild bird in its natural environment with the least amount of human interference.
4. Domestic, caged or falconry birds are not wild birds.
- If your image is from a zoo, you probably won't want to say so!
5. The FULL COMMON NAME must be listed
- Bush Stone Curlew would be accepted. Burhinus grallarius would be accepted.
- Curlew on its own would not.
- Other examples of what is not enough are: egrets, herons, cranes, hawks, etc.
- Just saying 'seagull' is my all-time pet peave. :D
6. No landscapes or silhouettes. The species of bird must be identifiable.
7. No bird baths, bird feeders. Other human elements in a shot will be decided on a case by case basis.

DISCUSSION FEATURES:

- WILLIAM'S WEEKLY (or so) WOWS! A thread featuring my favorite submissions
- BEHIND THE LENS: A place to share your knowledge or ask questions
- Many more! Discussions are very much encouraged and we really love when artists support other artists.

CONTESTS:

Contests will be sponsored by the group. There is no way to administer that they be open only for group members (unless I had the time to go through each image, which I do not).. Though the contests will be open to all FAA members, our submission rules will apply.

Unfortunately, contests can be popularity contests and, unfortunately, campaigning goes on. I find that unseemly. But I will NOT do a contest by jury. Period. The point of contests for me is to feature your best work and to promote the group.

Do not promote your entry in our contests in other forums, discussions or through e-mails.

I hope you enjoy the group!

William!