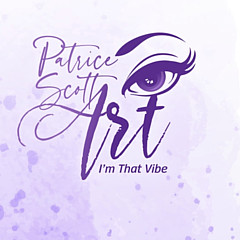 Patrice Scott Art Shop - For The Love Of Lotus
Shop for wall art, home decor, apparel, and more featuring artwork from Patrice Scott.
Patrice Scott is an artisan and wellness enthusiast. Her craftsmanship encompasses many forms of artistic expression, including crystals, gemstones, and various textures. Ms. Scott's professional journey started with military service, and transition to holistic care and art. As a disabled veteran, Patrice uses her love for art as a tool to manage her mental wellness. She holds a Batchelor of Science Degree in Psychology and a Master of Science Degree in Mental Health and Wellness. Coupled with her formal education,...
more