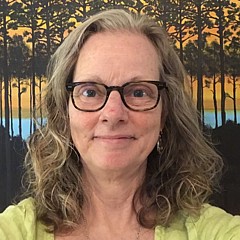 Boots Quimby Art Shop
Shop for wall art, home decor, apparel, and more featuring artwork from Boots Quimby.
I consider everything I have done in my life a creative endeavor. From teaching high school and college to raising my children and designing experiments during my doctoral work and as a cell biologist, I have explored my creativity. In 2016 I picked up a paintbrush and decided it was time to paint, something I have wanted to do since childhood. The artist inside finally had the courage to express herself. I am self-taught and consider every painting an experiment, working and reworking it until I get to were I want to go. This has taught me perseverance,...
more