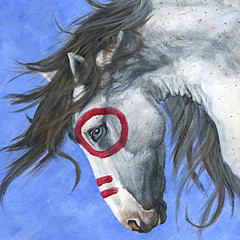 Brandy Woods Art Shop
Shop for wall art, home decor, apparel, and more featuring artwork from Brandy Woods.
Brandy Woods is an award-winning illustrator who specializes in Native American-inspired and fantasy themes, and she also enjoy painting and sculpture. A distant great grandmother (about 5 generations back) was full-blooded Choctaw (Chahta) and Brandy was raised with a deep love and respect for the First Nations. She went back to school in her 30's and graduated with honors (and two scholarships!) from Dawson College's prestigious Illustration and Design program. She grew up in Louisiana and spent much of her childhood reading Wendy Pini's 'ElfQuest', as well as numerous books on mythology,...
more