Welcome! Photography is my passion. I live in Canada and enjoy taking photos of scenery, waterscapes, landscapes, animals and flowers. Feel free to explore my galleries and leave comments!
For more purchase options, please view my artwork on:
BeDazzle Gift Shop at Zazzle
RedBubble
Society6
ImageKind
Greeting Card Universe
Artist Websites
Dreamstime
BigStock Photo
Fotolia
123rf
Shutterstock
My photographs and digital art are in private collections throughout the United States, Australia and around the world.
Support creativity and save a pet! A portion of the proceeds goes to the local animal shelter.
All the photography and digital art in this gallery is for sale as museum quality prints, greeting cards and unique prints on canvas.
Earn Money for your social content on
RedGage
. RedGage
pays
you to showcase your photos, blogs, videos and links. Look me up! My avatar is
ChantalPhotoPix
. It works best with Mozilla Firefox.
THOUSANDS of High Quality items SOLD!
Join me on:
Facebook
Twitter!
LinkedIn
Google+
YouTube
Pinterest
MySpace
Friendfeed
Tumblr
Windows Live Messenger
Yahoo! Profile
We Heart It
StumbleUpon
Delicious
Digg
Plurk
Behance
Multiply
Diigo
Slashdot
myYearbook
Tagged
About.me
Stik.com
Read my blogs on:
My Squidoo Lens
Blogger
Artist Websites Blog
Tumblr Blog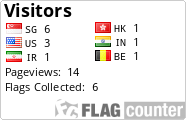 Chantal PhotoPix joined Pixels on October 19th, 2011.