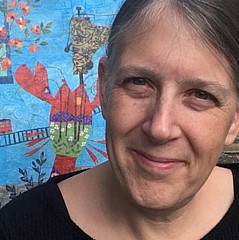 Janyce Boynton Art Shop
Shop for wall art, home decor, apparel, and more featuring artwork from Janyce Boynton.
Website: https://pineconeandsparrow.com/Instagram: https://www.instagram.com/pineconeandsparrow/Facebook: https://www.facebook.com/pineconeandsparrow/As a mixed media artist, I take inspiration from a wide variety of arts and crafts: photography, painting, hand-stamping, drawing, quilting and sewing. Over the past several years, my love has been with hand-stamped paper, collage, and painting. Lately, I've been working in altered books--sometimes making my own handmade versions. Many of the 2021 works posted in my shop are from these books. I plan to continue the practice...
more