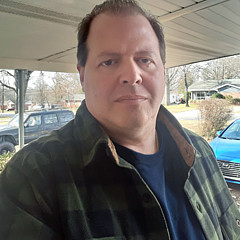 Mark Karvon Art Shop
Shop for wall art, home decor, apparel, and more featuring artwork from Mark Karvon.
Prints of all artworks are available at www.markkarvon.com. All artworks are copyright Mark Karvon. As a kid in the suburbs of Chicago, I always was interested in the mechanical creations of man. There is something about a purpose of design and the engineering solution to achieve that purpose that always created a spark in my mind. The forms those machines took were captivating to me - the pointed nose of a fighter jet; the exposed driving wheels of a mighty steam engine, the streamlined shape of a submarine. And the stories of the incredible experiences of...
more