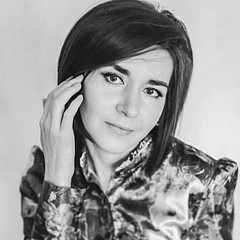 Oksana Ariskina Shop
Purchase canvas prints, framed prints, and more featuring artwork from Oksana Ariskina.
Thank you for visiting our profile and hope you enjoy my works.Hurry up to use your discount code LEXBZG to get 5 USD discount, valid for the first 10 customers! ♥♥♥Hello! :) My name is Oksana, I live in Novosibirsk, in cold Siberia, where bears with balalaika walk the streets. I am inspired by the nature and animals. Please Follow me on: ♥My FB-Page - OksanaFineArt ♥My Instagram - print.art.shop ♥Piniterest - photography_art_decor ♥Twitter- OksanaAriskina ♥Google+ +OksanaAriskina ♥500px oxygen Also I love to create teddy bears and other...
more