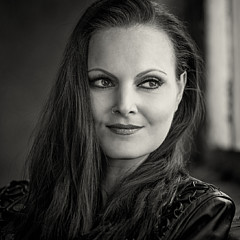 Orphelia Aristal Art Shop
Shop for wall art, home decor, apparel, and more featuring artwork from Orphelia Aristal.
'Art of Orphelia Aristal' : It's an almost indescribable feeling when I can let my creativity run free. It's like the dance with a whirlwind to my favorite music. I'll lifted in the airs through these energies, they whirl me around, and I fly far away into an other world. I feel this pure energy, which now wants to break out. This feeling, when my soul can be free, and there are no limits and laws, is like a noise of freedom which brings walls to case. The love and passion for the creating is in all of my works. It is the colored loveplay...
more