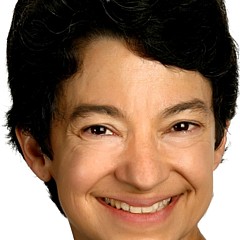 Pam Roth O'Mara Art Shop
Shop for wall art, home decor, apparel, and more featuring artwork from Pam Roth O'Mara.
Painting is performance art for me. I work primarily in acrylic on stretched canvas. My process has been evolving. Originally, I placed the canvas on a table and then place a coating of one or two colors: typically yellow and orange, or blue. Then sprayed, painted, dabbed, scraped, and dripped colors across the canvas. More recently I've been using darker colors, and a $1.79 plastic scraper from Ace Hardware to spread the color across the canvas. I add elements of color in broad lines, squares, rectangles to balance the...
more