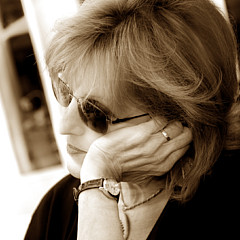 Patricia Motley Shop
Purchase canvas prints, framed prints, and more featuring artwork from Patricia Motley.
I started this biography several times, giving the usual information. I am a mother, sister, and friend. I am shamelessly self taught, and love all forms of art. However, I would like to share one of my favorite poems with you that will provide insight better than my words could ever convey. The poem is 'The Crazy Woman' by Gwendolyn Brooks. I doubt that Gwendolyn Brooks meant this poem to be specifically directed toward a woman starting new paths late in life. But the beauty of poetry, is that each heart translates a poet's words into her...
more