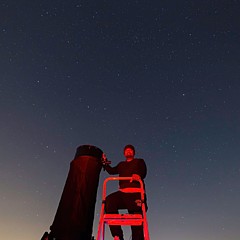 Prabhu Astrophotography Art Shop
Shop for wall art, home decor, apparel, and more featuring artwork from Prabhu Astrophotography.
I'm a passionate Astrophotographer, Amateur Astronomer, Science communicator, and Photographer. I've been taking images of celestial objects ever since I started watching it through my first telescope. I take images of all celestial objects and all celestial events almost every day.
more