WATERMARKS ARE FOR SECURITY AND WILL NOT APPEAR ON YOUR PURCHASE All my direct orders come with 30 days money back guarantee.Originals and also limited editions. motyl_1999@@yahoo.com Please note when purchasing packs of ten cards or more, each card reduces greatly in cost: Single Card $5.00-2.00 / Card, Pack of 10 Cards $4.00-1.50 / Card, Pack of 25 Cards $2.00-1.00 / Card I do have currently opening for an art agent. motyl_1999@yahoo.com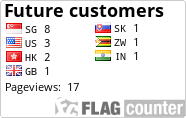 Lives in Santa Barbara, California and Trencin, Slovakia - Europe Education: Mechanical design degree, 1 semester of business law, Classes: Design class at the SBCC - Santa Barbara, California; Fine Art class - figure drawing and sculpture, through Adult Education program in Santa Barbara, California - visited these classes 6 years non stop, once a week all year long Experience related to art: Film studios Barrandov - PRAGUE, work in light and special effects department,AMADEUS movie by Milos Forman was my strongest experience as far working with Oscar winning movie director Theatre classes and membership: Gilbert and Sullivan theatre group in Santa Barbara, plays: H.M.S. Pinafore and Billy the kid Art shows: Borders bookstore - 6 weeks, 10 paintings, sizes 4 x 6 feet, Barnes and Noble bookstore, Earthling bookstore, STEPS restaurant in MAX shopping mall - Trencin Slovakia Other art activities: self published 16 original art works in form of post cards.Lithography printing.
Shan Peck joined Pixels on May 5th, 2010.