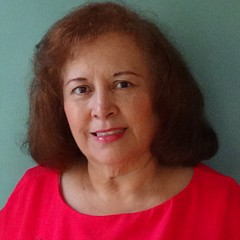 Simona Hernandez Art Shop
Shop for wall art, home decor, apparel, and more featuring artwork from Simona Hernandez.
Simona owns and operates Simona's Fine Arts located in Sacramento, California. She specializes in creating original paintings and fine arts prints. Simona Hernandez is co-founder of the Comadres Artistas, formed in 1992. They continued their artistic and community activities both collectively and individually well into the 21st Century. You can visit the Comadres Artistas website at: www.comadresartistas.weebly.com Her Chicano/a roots, family, community, and nature inspire Simona's art style. Her art has been described in art reviews as 'Story Telling' and...
more