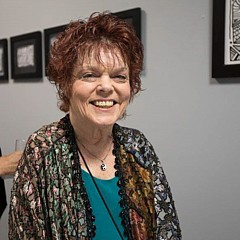 Susan Schanerman Art Shop
Shop for wall art, home decor, apparel, and more featuring artwork from Susan Schanerman.
I would describe myself as a Writer, Artist and Creative Catalyst. I'm a mother, mother-in-law and grandmother of the greatest joy in my life, my 11 year old granddaughter Jaylynn. I painted for the first time about 20 years ago. Before that I had never done any type of art in my entire life. I never had any training. Then one day, I just picked up a brush and my Creative Spirit started to flow ... Whenever I make Art, I know I am being Guided ... The result is always a colorful expression of feelings...
more