Originals are available at:
Ardent Reflections on Etsy
Ardent Reflections Fine Art
Vicki J. Maheu resides in Kingston , Washington, where she is loving her life homeschooling her children and creating art that reflects the beauty of Godís creation and His grace toward humankind. She grew up in Southern California, and as a child remembers watching her mother paint in oils on paper at their dining room table. As Vicki grew older, she began exploring art on her own, and as a teen became fairly proficient in drawing in pencil, pastels, oil pastels, and ink. However, as adult life took over, she placed her art on the back burner for many years. Vicki still explored her creativity through crafts, sewing, cooking, blogging, and photography, but had left all serious pursuit of fine art behind. Then in June of 2012, at 43 years old, Vicki came across a blog challenge called ICAD, or Index Card A Day. The idea of the challenge was to do something creative on an index card each day, for 30 days. Vicki decided to take on the challenge, and over the course of those 30 days, the artist within her woke up from her long slumber. Among other things, over the course of the 30 day challenge she tried acrylic paint, a medium she had never tried, and as she describes it, ďI was hooked.Ē She has painted very prolifically ever since that challenge, completing more than 80 paintings in the first three years after the ICAD challenge. Her work has been shown in Almost Candid gallery, in Kingston Washington, alongside artists such world renown landscape artist Max Hayslette. In addition she shows and shows and sells her work at various outdoor markets, and online at Ardent Reflections ( ArdentReflections.com ), and Ardent Reflections on Etsy ( etsy.com/shop/ArdentReflections ). In 2014 she entered the Kitsap Artís and Crafts Associationís juried art show, and her painting ďVisitor the Backyard PondĒ was accepted into the competition by the jurors, and while it didnít take home a prize, it did earn Juror Venkerís personal honorable mention. She continues to grow as an artist, exploring new mediums, challenging herself with different subject matters, and painting in different styles depending upon the subject matter. While her art occasionally reflects a social or political issue, the majority of her work stays positive, reflecting either the beauty of the world around her, or the fantastic images of her own mind.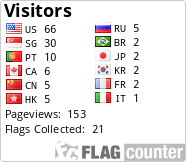 Vicki Maheu joined Pixels on November 13th, 2012.