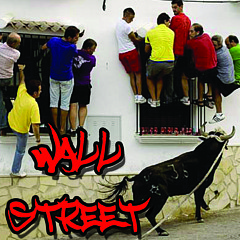 Wall Street Artist Art Shop
Shop for wall art, home decor, apparel, and more featuring artwork from Wall Street Artist.
A graffiti artist from New England who sought recognition by leaving his former tag anywhere and everywhere he could. Many things were not working in his life at this time, including run ins with the law because of his art. He recently moved his work to canvas as a way to share the art and inspirational words that help renew his life. Listening to positive minded teachers, he began to change his perspective and create a new path. He adopted the name Wall Street for the spiritual currency he found. It is customary for him to listen to lectures on YouTube and...
more