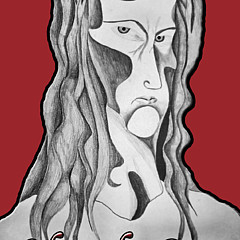 Charla Van Vlack Art Shop
Shop for wall art, home decor, apparel, and more featuring artwork from Charla Van Vlack.
Tucson, AZ what a wonderful place for an artist, sunshine, and wonderful people. If you have questions about my art my email is Charlarae@fastmail.fm. I paint in oil, colored pencil. I also do some assemblages, mixed media, and collage work. I bead skulls and have several for sale. My work is very eclectic, there is something for everyone.
more