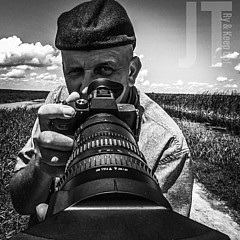 Jack Norton Art Shop
Shop for wall art, home decor, apparel, and more featuring artwork from Jack Norton.
Jack 'JT' Norton, Hello everyone, and I go by either Jack or JT, but most people know me by JT these days. I'm a Central Florida based artist born in Lakeland, Florida, but my work has taken me across the country several times. I consider Orlando my hometown because that is where I've spent my years. I have traveled a lot over the past ten years, trying to make being an artist a profession. I genuinely do love this stuff, and I love the act of doing it just as much, and by that, I mean is the action of creating and being in those moments mean more to me sometimes...
more